Still following the prompts! Here are this weeks....
14. Edible - it makes a change for him to be putting something in his mouth that actually is!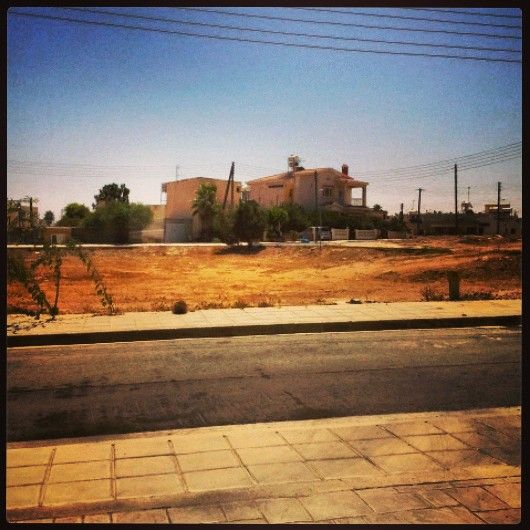 15. Outside the window - taken standing at my Mum's kitchen sink.
16. Bottle - holding it himself now!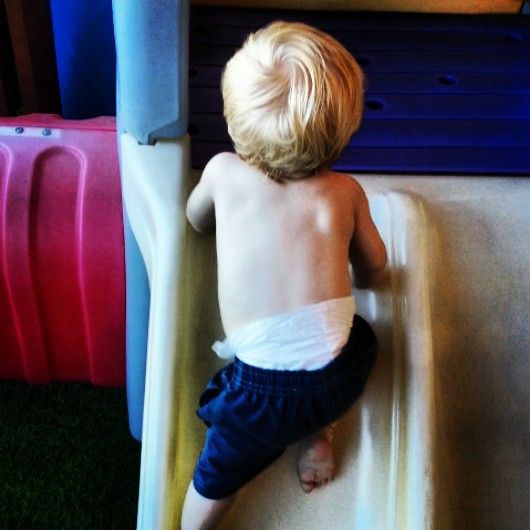 17. Inspirational - We spent the afternoon at a friends house and Louka was so determined to get up this slide. He never gave up, and made it in the end.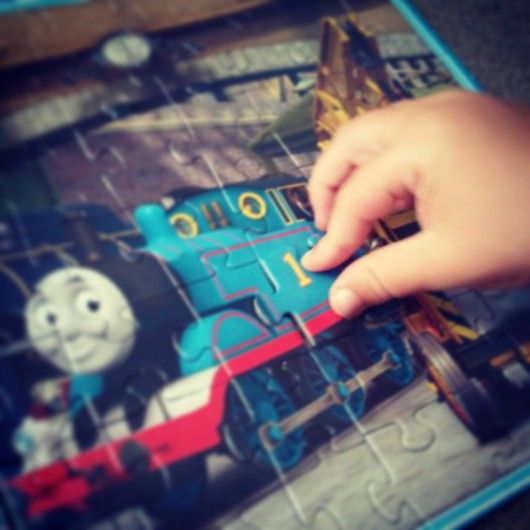 18. Number - Puzzle time with Leo putting in the last piece of the Number 1 tank engine.
19. Building - Leo building a tunnel to go over the tracks.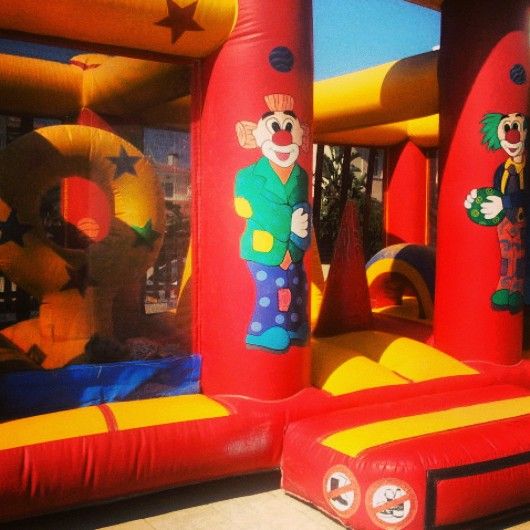 20. Hot - you know it's hot when the bouncy castle is empty because it's too hot to stand on!