Yep....... right here....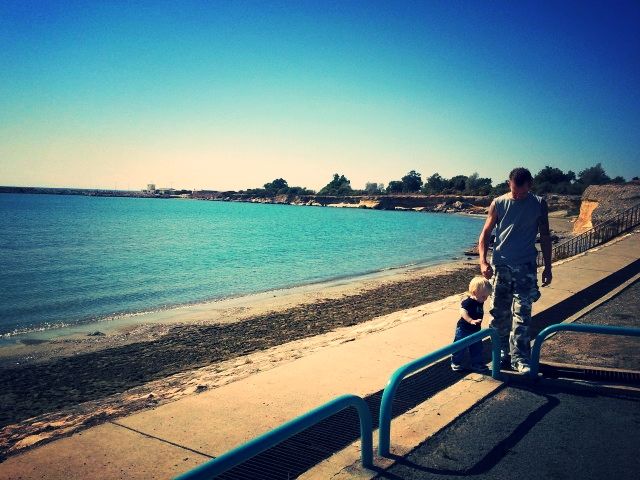 Last Saturday Aaron finished work as the boss suddenly appeared and told him it was time to close (no warning, we'd been trying to guess when it would be!) The boys and I had been at a party and came home to find Aaron on the balcony, with a scotch and coke and a big smile on his face.
We made it through the summer!
My 'job' was easier (and yet often harder) than Aaron's job, both 7 days a week with no breaks. (although to be fair, I probably managed a few!) and the pay was rubbish for both but we powered on through the season and have just about come out of it unscathed - nothing that a whole lot of sleep won't cure.
Seven months ago this day
seemed so very far away, and it was, Aaron has missed a second summer of the boys mainly catching up on our adventures from photos on facebook whilst working his socks off 10 hours a day, 7 days a week, no lunch break, (well he did get an hour off on Leo's birthday) for almost 200 days straight.....
Not only am I cheerful that he is home, I am so grateful that he would do that for us.