365 Project - week 35
Day 237 - Loukas' first birthday, we had a fab day celebrating with a
'Very Hungry Caterpillar' party.
Here's the birthday boy about to eat his cake whilst watching all the goings on with interest!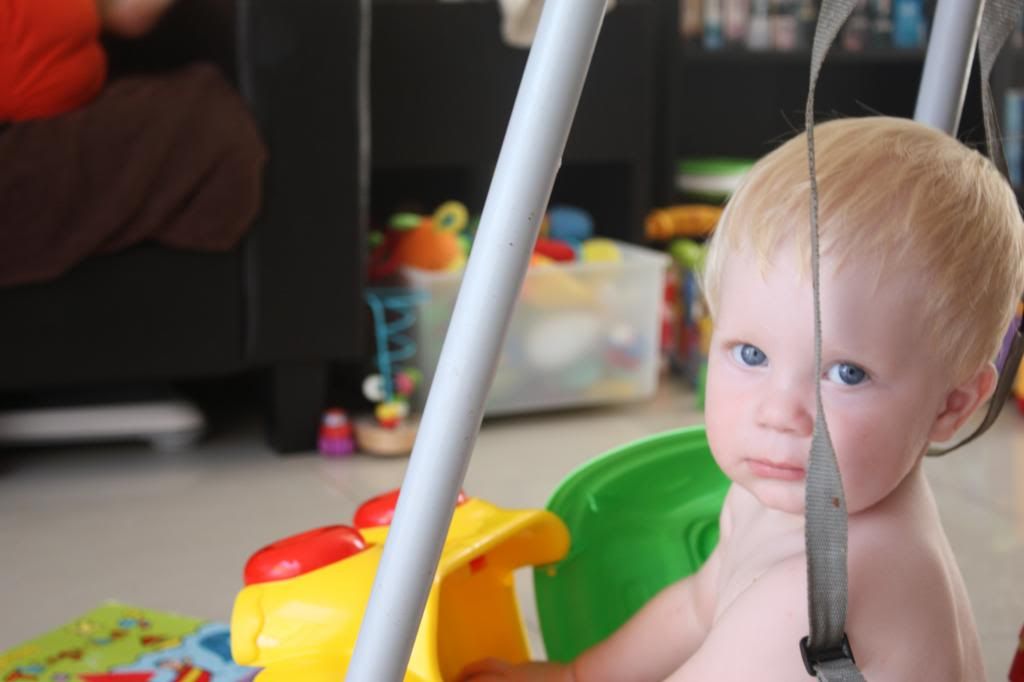 Day 238 - a random shot of Louka sitting under his high chair. I love this photo, it was taken with Aaron's posh camera that I have no idea how to use but even on auto the photos always look great!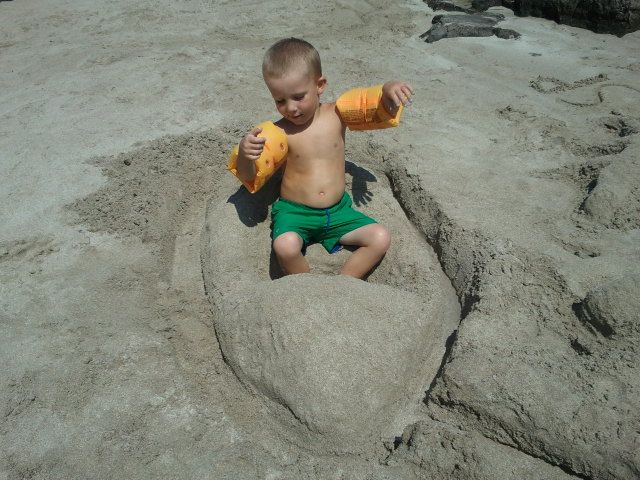 Day 239 - Spent a morning at the beach with my Dad and Leo, we made a boat which Leo christened 'Bucky' due to his current obsession with 'Jake and the Neverland pirates'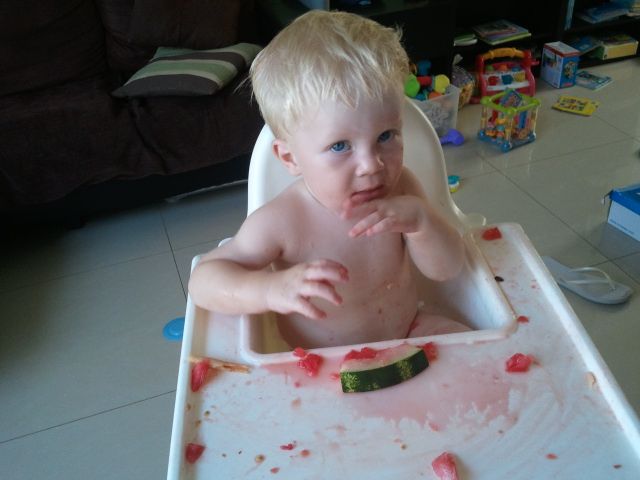 Day 240 - Trying watermelon, he enjoyed mushing it about but not sure if he ate much!
Day 241 - Leo was overjoyed to be given his own 'Bucky' (in fact he has had it for ages but has been sitting in my parents shed as he was never interested in it and I'd forgotten all about it!)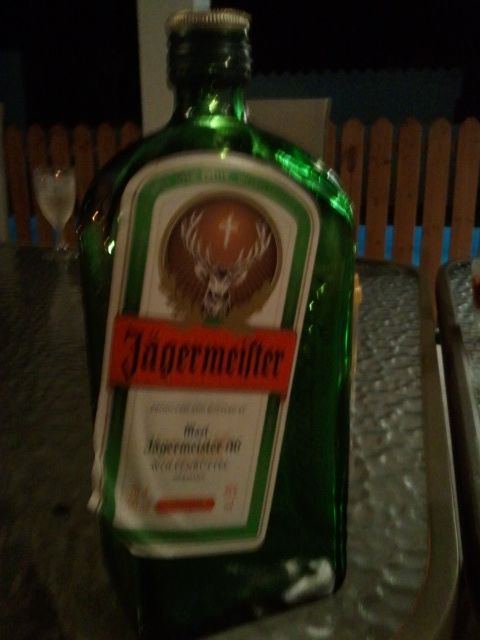 Day 242 - Had a fab child free girls night at a friends on Friday which turned into a bit of a pool party, and with lots of drinking, inflatables and a childs slide - Very good night!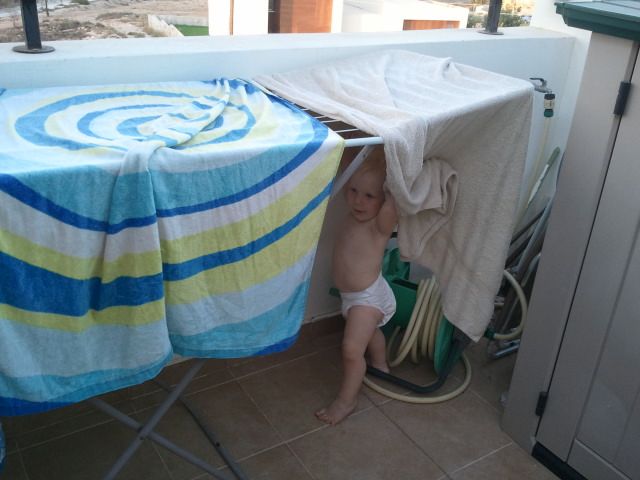 Day 243 - Hiding under the washing, I think he likes the coolness of the wet towels!