365 Project - week 21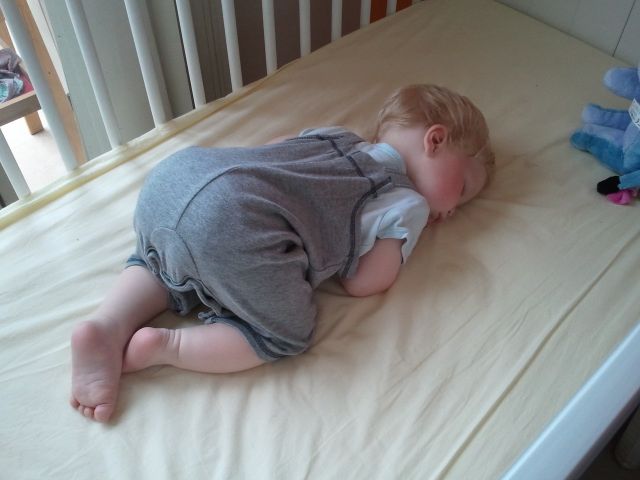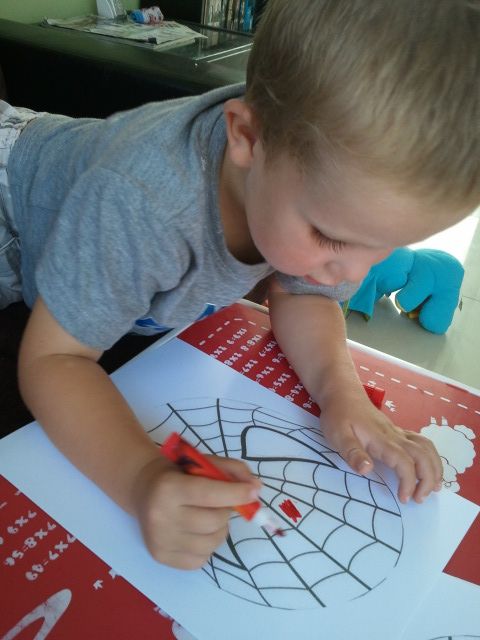 Making decorations for his 'Spiderman party' next week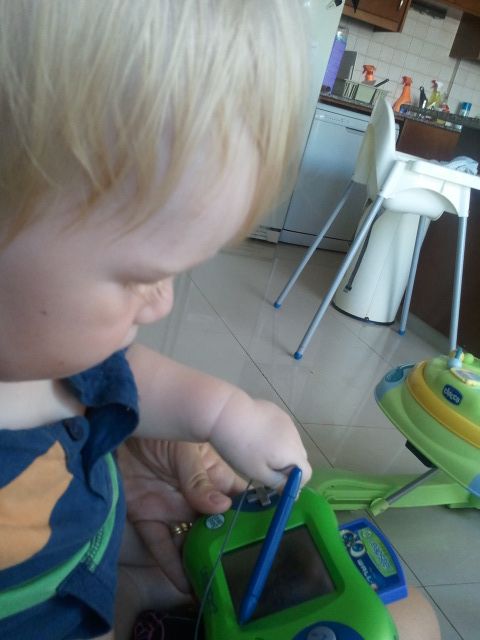 Last year I showed Leo how to play his Leapster game, today Louka picked it up and knew exactly what to do!
After who knows how many times I've built Leo tracks I think he's now mastered it -
he did this all by himself
Choosing a Dvd together - not that Louka actually had any say in the matter even if he had understood!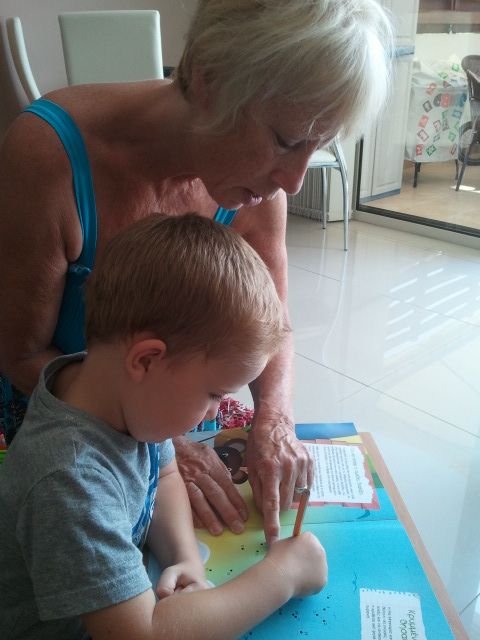 Dot-to-dot with Nana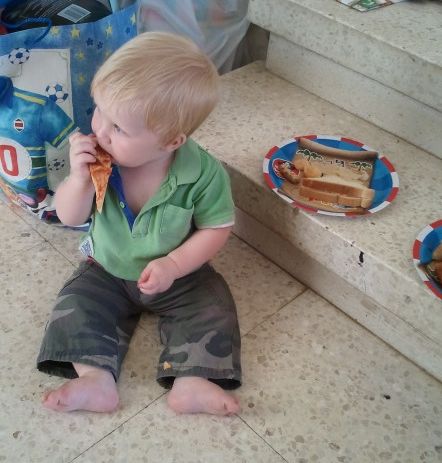 At a birthday party, here is Louka enjoying some party food!