365 Project - Week 20
I read this book so many times to Leo got rid of it along time before Louka arrived, I was so pleased to be given another copy and Louka loves it just as much. Just like Leo he loves the last page and as soon as he sees himself he dives at the book and mushes his face on the mirror!
Everyone loves it when Daddy is home by bedtime!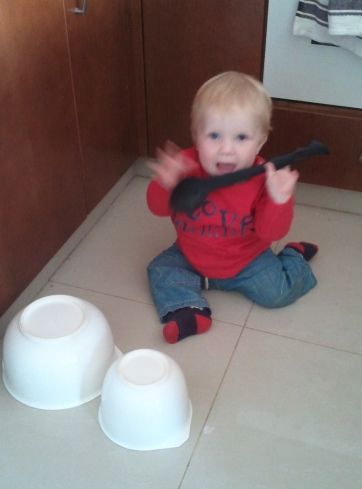 The best things in life are free!
Gotta love a sleeping baby!
Louka is so interested in everything Leo is doing now, sometimes Leo is not happy about this new developement but on the whole he is loving showing his little brother everything.
Louka loved the soft play place today, he's been in once before but now he's crawling and trying to climb on everything it is much more fun!
My favourite photo today is quite a random one for me but while Leo was drawing on his chalk board this just appealed to me.