365 Project - week 19
Sunday was Easter here in Cyprus and Leo was over the moon with his Spiderman egg, a week later and it's still in the fridge as he announced on Monday that he didn't like chocolate anymore. I daren't eat it though as I'm sure he'll change his mind very soon!
With thanks to my Mum, Monday was a fab child free day at a local pool with one of my best friends!
Tuesday, and Sarah's last night in Cyprus so once Aaron got home from work we went out for dinner and drinks in Protaras. The dinner was nice but once we got into a bar for cocktails I wished we'd skipped the dinner and gone drinking instead as we only had time for two before being picked up by my Dad at midnight!
Unfortunately that was the only thing about the evening that made me feel 18 again - and as Louka woke within an hour of us getting home I realised it had been a very good thing that we had been for dinner!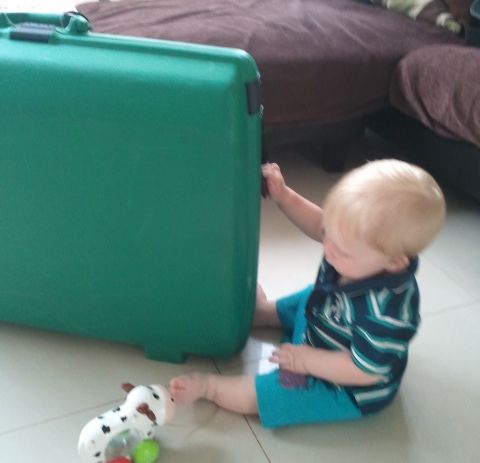 Louka playing with Sarah's suitcase, maybe hoping to stop her leaving!
The week went all too fast and we were so sad to see her go, don't know how long it will be until we see each other again now :(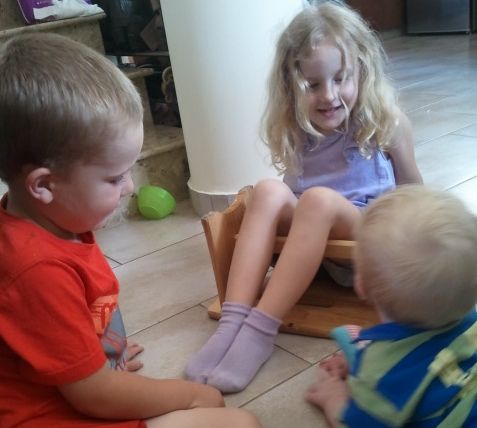 On Thursday I popped round to see my friend Sam, it seems like we've not seen each other properly for ages and the kids enjoyed a little play together, even with Louka joining in.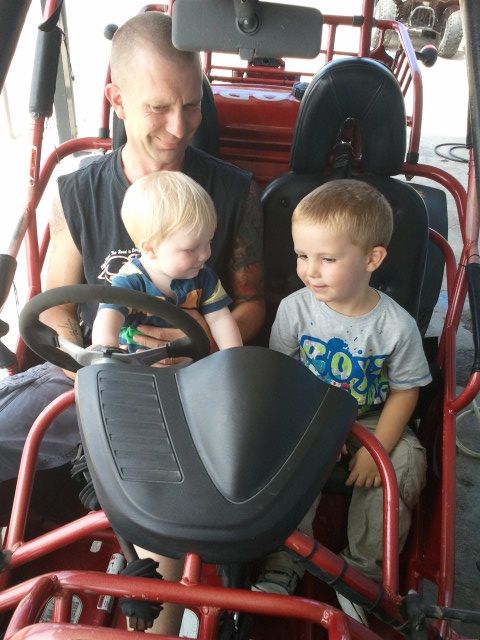 Popped into see Aaron at work today and Louka joined his brother for the obligatory photo in a buggy!
I couldn't quite capture it in a photo but Leo was playing ball with Louka today, rolling it between the two of them and Louka was waving himself around so much with excitement he could hardly stay sitting upright!