365 Project - Week 18
On Sunday,
my friend and I took the boys on an Easter Egg hunt at CyHerbia
Organic Herb Gardens. A brilliant day and the boys loved it!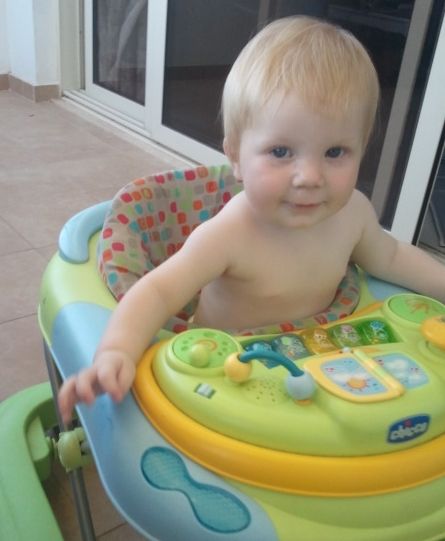 Our first proper beach and pool day of the year and first ice cream!
Spent a lovely afternoon at my friends house on Thursday and Louka had his first swim. I wasn't sure if the water would be too cold for him, or if Leo and his friend would be bothering him with all the splashing they were doing but he loved it.
One of my best friends from England arrived Thursday night and we spent the day at a local hotel pool with the boys, it was a great day - Leo played very well on his own for ages, we swam together and he eventually remembered he could float with armbands on and I took Louka in a proper pool for the first time. However I managed not to take a single photo all day until I realised late at night when we were sitting on the balcony with our drinks, pizza and laptop listening to old music on youtube!
We had a day at home today with the paddling pool out interspersed with a bit of technology, Sarah had brought her ipad and Leo was very impressed with it, even Louka had a go!