365 Project - Week 15
I only turned round for a moment and Louka had dragged himself under the table (he doesn't crawl, just somehow wriggles along, and generally only backwards!)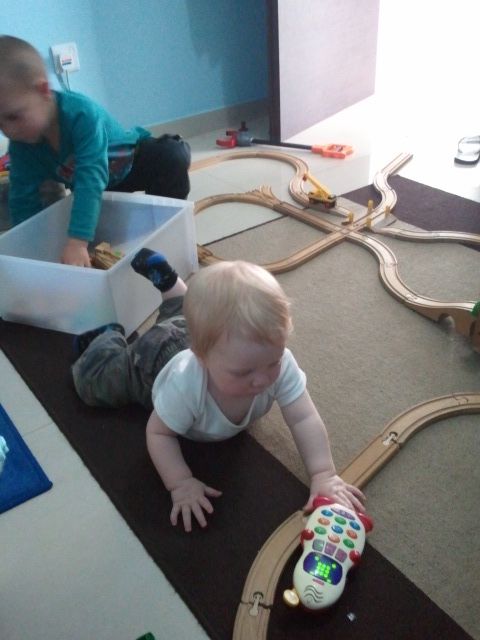 Then there was trouble! Now Louka is moving about he keeps grabbing Leo's things, this is not going down well, especially when he removes bits of track!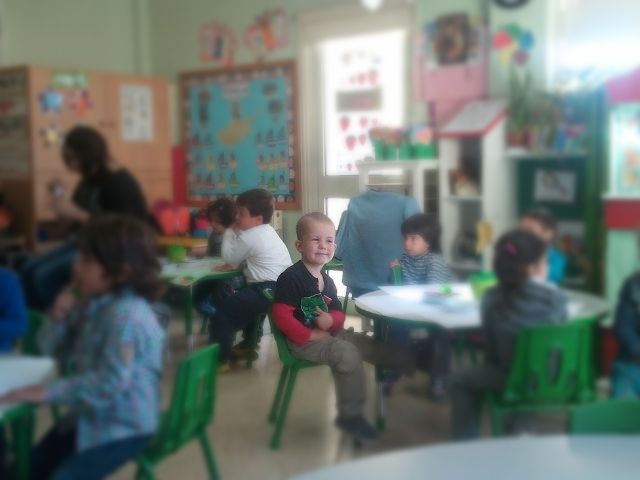 After telling Leo how proud of him I was doing so well at school and with his Greek he decided he wanted to help me learn too so he got his puzzle out and started teaching me!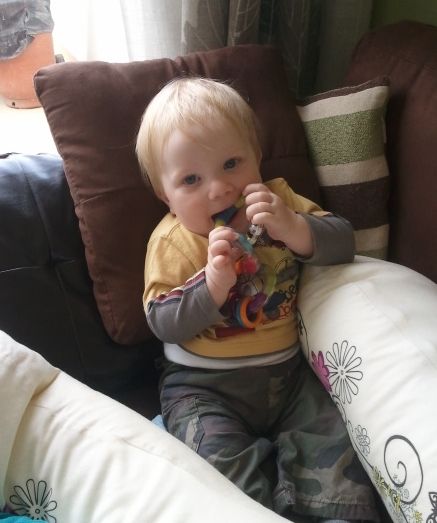 A rare moment of Louka sitting upright, propped up with cushions. He usually throws himself about as he prefers to be held standing up, which is really hard work on your arms!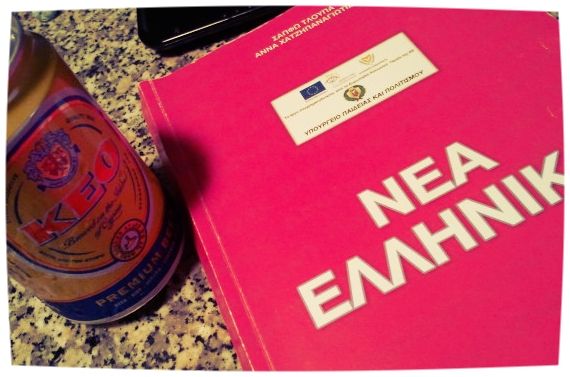 Revision for today's Greek exam!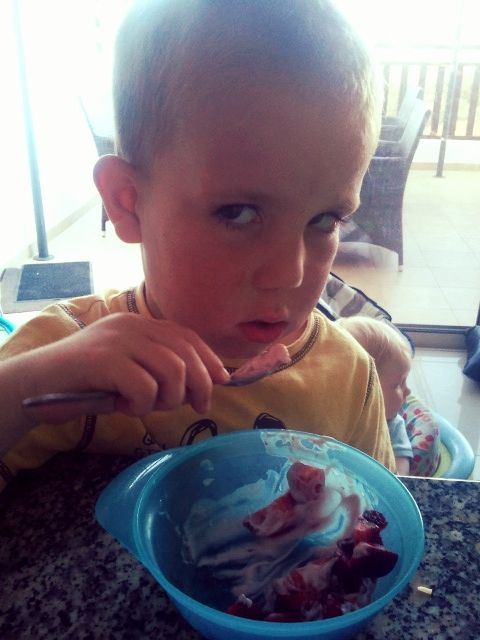 I believe this look says 'Don't take photos of me eating just because you've realised it's getting late and you haven't taken one today yet!