My lovely boys on Mother's Day.
Leo is now getting 'homework'. They choose a book each week to take home and read, then to draw a picture or something relating to it. I'm helping him as much a I can but they are REALLY hard to read!
Having a go on the see-saw together in the park opposite school, every day he wants to play before we go home, we do usually stop for a quick play!
This is the cute little face I woke up to on Wednesday, it was probably the first time he has woken up happy and it had been possibly the best nights sleep he's ever had!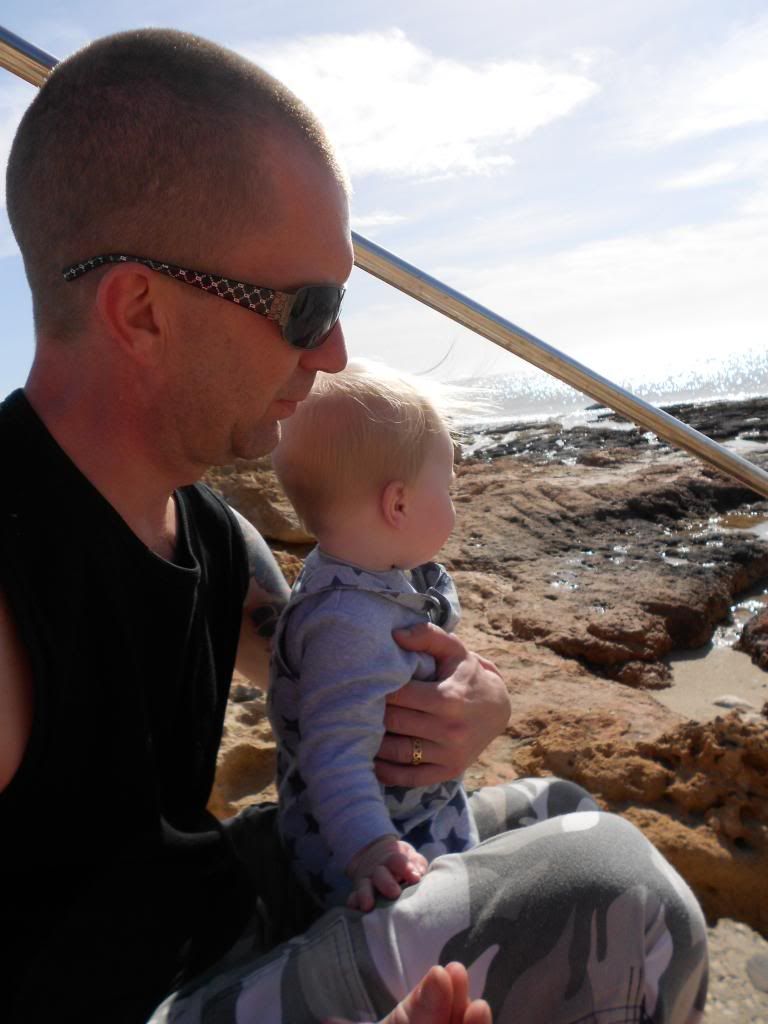 We had a lovely afternoon on Thursday in the sunshine
when we went for a walk along a stretch of the beach path
we've not explored before.
It's not the best photo ever as he wouldn't keep still, but Leo was so very happy to get a Spiderman costume yesterday. He has been saying he would like one for ages and every day has asked us to go to the 'Spiderman costume shop'! This weekend in Cyprus is Carnival weekend so the fact that everyone is dressing up wasn't helping!
Today I took the boys to my friends house for her daughters 1st birthday party. We had a lovely time and both boys were brilliant. I realised while I was there that I was the Mum of the eldest and youngest children there which was strange, Leo was as good a gold with the younger ones and even though he got annoyed once when one of them wandered off with a toy he was playing with he didn't argue - I guess he must have understood they age difference as usually all hell would break loose!
Louka was great too, and had his first go on a rocking toy!