Listography - Keyword searches
One of the things that continue to fascinate me about this blogging lark is the not just the amount of readers I have gathered along the way but also the search terms that lead people to my blog. This weeks
Listography
asks for our Top 5 Keyword searches so I couldn't resist going to find out what they were.
1. Barney / Barney & friends (and loads more Barney related phrases)
This is my highest viewed post by far, and it was a previous Listography entry -
Top 5 Annoying Kids programes
. It's had over 10,000 more views than anything else!
2. What makes a house a home
The second highest search at the moment, which would take you to my recent post about
Leo's new 'Big boy's bedroom'
3. It's all Greek to me / Rosetta Stone (and many Rosetta Stone related terms)
I've been writing about my progress
learning Greek and reviewing the Rosetta Stone
software.
4. Meniere's Disease
This pleases me, and I hope this post may have helped someone This was written by my
Mum who suffers with Menieres disease
but copes very well and really tries not to let it affect her life too much.
5.Alethea's story
I first wrote abou
t Alethea Ayres and how she was battling

Malignant Metastic Melanoma
when her and her family were trying to raise money to send her to Germany for treatment.
Unfortunately
I had to write another post when she sadly lost her fight against it some months later
Other popular searches are mainly Cyprus related, but there are some real random ones which make me smile and a couple which intrigue me....
'5 things you can't do on the Isle of Wight'
- really? Why search for things you CAN'T do?
Drunk people skinny dipping in Agia Napa -
Ok, I've been drunk in Agia Napa but I've not been skinny dipping.....yet!
'Can you just move to Cyprus'
- yeah why not!
'
Get your cape out of the laundry hamper'
?????
'
A matter of a mile and a mole'
erm, what??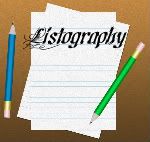 "/>