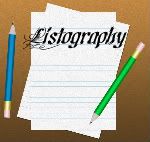 Last week Kate from
Kate Takes 5
started a great new link up. Last week was
The Top 5 Good Things about having kids.
This week she is asking us who our Top 5 Famous Dinner Party Guests would be.
I've often given this a bit of thought as it's a popular question in magazines and random pub conversations. So here goes.....
1. David Tennant - haven't got to think about this one at all! I LOVE David Tennant. I wouldn't care if no-one else showed up the dinner party, and I wouldn't even eat all their food to save it 'going to waste' (Well I probably would, but only after David had gone)
2. Michael McIntyre - he's my new favourite comedian, and I think would make a great addition to a dinner party, I love anyone who makes me laugh and he would have me snorting unattractively into my wine. (Hmm, maybe not the best way to impress No.1)
3.John Barrowman - yes, I do have a huge fascination with Doctor Who and Torchwood, but John would be a great guest. He's charming, attractive, a born entertainer and would definitely make the evening a party!
4. Davina McCall - Best have a girlie in there somewhere, and Davina would be my first choice. She seems like a great person to have a few beers with (although I don't think she drinks, but she's mad enough not to look out of place in a drunken crowd.)
5. Derren Brown - he fascinates me (and scares me a little bit!) he would make for great after dinner entertainment. (while the food goes down that is just before John, Davina and I start dancing and being stupid) We saw him live a few years ago and he is amazing.
I imagine lots of people will come up with some very sensible answers with fascinating historical characters or politicians for interesting and intellectual conversations, nice idea in theory but bugger that it's my dinner party and I'll get drunk and laugh till my sides split if I want to!
Who would you choose?